Zor & Margout Darko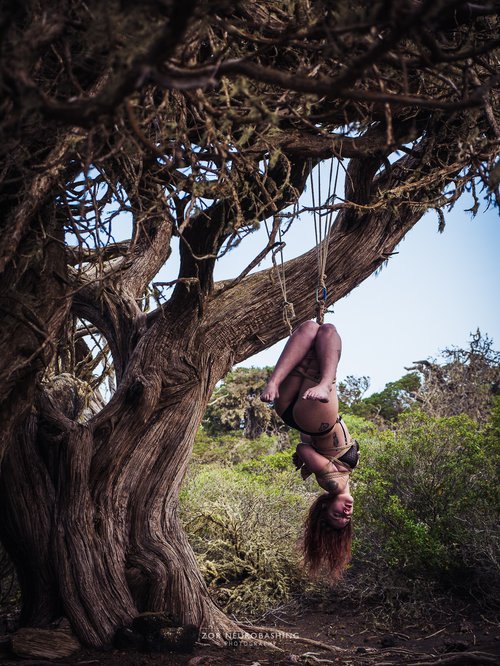 Zor and Margout run Madrid Shibari, a school focused on teaching around Spain and Europe oriented to both riggers and models, and they have spent the last years travelling around the world taking bondage pictures in remote places.
Beside having a strong background on classical kinbaku, their own style (Kuzushi Shibari) is based on asymmetry, unbalance, creativity and improvisation. The goals of this style are generating surprise in the model by breaking their expectations, being able to think 'out of the box' and creating something unique and ephemeral that belongs to both of you in that precise time, while using elements from the Japanese aesthetics.

They work mainly in the video and photography adult industry and feel really passionate about Japanese culture and eroticism. Maybe that's why one of the topics they love to teach the most is kinbaku aesthetics and photography. They were able to learn from some of the great Japanese bondage masters and explore different styles and approaches. The ones who influenced them the most are Sugiura Norio San, Yukimura Haruki San and Naka Akira San.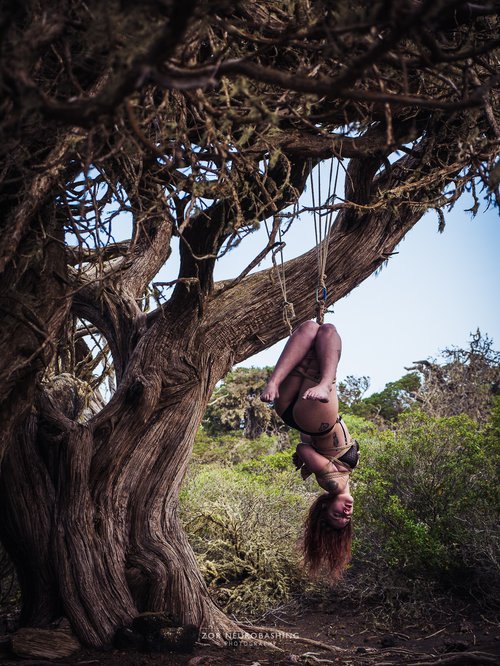 Coming this year!

Origin

Canary Islands