Sansblague & Bergborg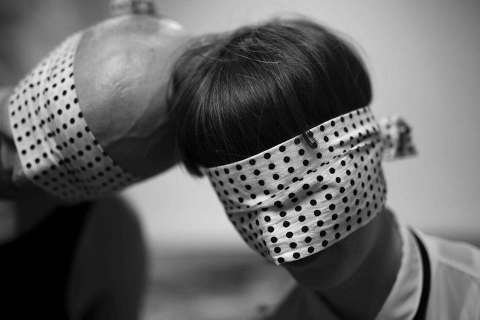 Sansblague and Bergborg have been tying together since 2011. As workshop co-teachers, they offer strictly structured frameworks and innovative didactic tools to work with creativity, movement, and dynamic interaction as central elements of kinbaku.
Their style of teaching has been called "explosively inspirational". In addition to regular teaching at their rope-studio Kokoro in Stockholm, they have taught for example at EURIX in Berlin, LFRA in London, Kinbaku Weekend in Helsinki and IRW in Utrecht. During a stay in Tokyo in 2016, they carried out a large interview-project with thirteen key persons in the Japanese kinbaku-scene (yet unpublished).
Sansblague is a rope switch with a strong interest in the tasks and skills of the ones being tied. She has written a number of texts on this subject.
Apart from teaching with Bergborg, sansblague has organised rope events specifically for women and trans persons since 2013. Her way of thinking and doing shibari is inspired by different types of bodywork and dance. This also entails an exploration of kinbaku for stage performances.
Bergborg's approach to rope is coloured by his background in contact improvisation as well as his work as an academic researcher of practical knowledge. In addition to teaching with sansblague, Bergborg runs two regular rope-study groups each week, as well as occasional thematic workshops.
On his blog Kinbaku Books, he shares parts of his collection of historical kinbaku-material with the larger rope community. During spring 2017, Bergborg held a series of seven historically oriented 'Salons' with presentations of some of the pioneers of kinbaku, from Itoh Seiu to Nureki Chimou.
I always feel seen and welcomed at Sansblague's and Bergborg's workshops, partly because they are very openly queer-friendly and partly because of their genuine love for what and how they teach, which makes it easer for me to relax and learn.
Their workshops are well structured yet mind-blowing, innovative yet grounded in tradition, playful yet demanding. They would never claim it themselves, but they are among the most original and highly skilled kinbaku artists you will ever meet. Bring an open and humble mind.
Prepare to think with your limbs." – MarikaRope "Exploring ropes together in a small advanced group led by Bergborg was an experience both liberating, joyful and challenging. The repertoire of exercises and the monitored time- slots for self-reflection and intimate conversations provided a space in which my own expression was allowed to evolve in multiple directions. Having access to an overwhelmingly rich kinbaku-library in the process was a real treat. Rope-studies with Bergborg is an open and challenging experience. He undogmatically offers lots of material for anyone, irrespective of which sides of the rope you are on.
Bergborg is not only technically proficient with an immense body of knowledge about Kinbaku, its history and various styles, but perhaps more importantly a good teacher, good coach and an inspirational practitioner. His workshops are varied and dynamic, well adapted to participants' skill levels and generally very welcoming and rewarding. In addition, Bergborg is also super friendly, humble and helpful which makes me never hesitate to recommend his workshops to anyone who wants to develop their rope skills.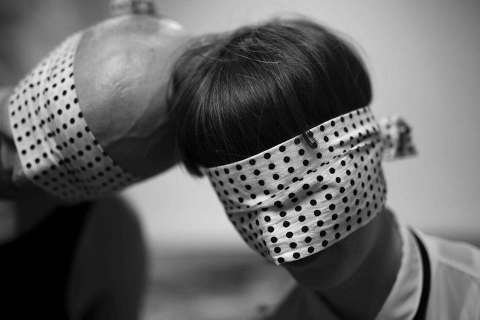 Origin

Sweden

Previuosly at camp

2019, 2017, 2014