Saara Rei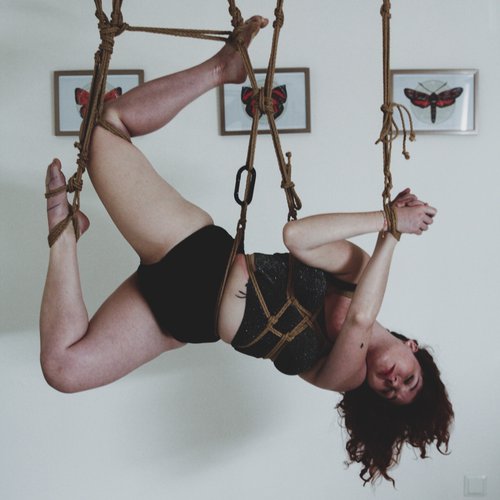 With extensive experience from being in rope as well as tying, coupled with her past as a dancer and a teacher, Saara gives workshops for both roles with a depth of insight that many can appreciate.
Physical and mental suffering are fundamental to Saara's play from both sides, and she approaches playing with suffering consciously and with a high degree of self awareness. She has a very analytical and reflective mind, which translates into the creation of engaging and pedagogical exercises around such hard subjects.
Saara both likes to be in suspension and to suspend, and can share lots of knowledge for bottoms on how to approach pain, discomfort, and fear. She might also teach a class on how to construct stable, improvised structures for suspension.
She is also a creative performer and aesthetic and enjoys teaching classes on how those that tie together better can make use of their body language and other non-verbal partner dynamics to communicate and build a scene together.
Read and see mora of Saara Rei here!
Image credits: Rope: Butterfly. Model: Saara Rei. Picture: Butterfly.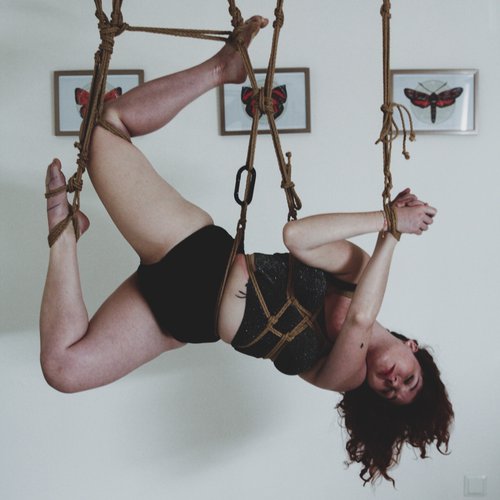 Coming this year!

Origin

Sweden