Andrea Ropes & Chiara Fenice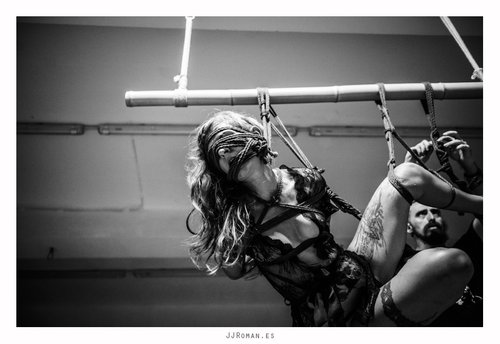 Andrea and Chiara are play partners and collaborators since about three years, travelling around the world to hold workshops. To their classes, they bring a great passion, technical expertise and professionalism.
Chiara Fenice started to approach shibari six years ago - first out of curiosity, then discovering a real passion. She began her journey by attending the Italian scene, participating in courses, meetings and workshops, lending herself as a model and becoming increasingly aware of her role in ropes.
Andrea Ropes is an Italian rigger based in Bologna with more than a decade of experience in Japanese bondage. Since the beginning of 2015 he has become a professionist and he is often in Japan to learn new techniques, to be able to share them during his shows and teach them through private lessons, courses and workshops around Europe.
Initially self-taught, he later studied with great masters such as Kanna Nawashi, Haruki Yukimura, Hajime Kinoko, Otonawa, Bingo Shigonawa, Bob Ropemarks, etc. Current President of the BDSM Bologna Project, where manages courses and workshops dedicated to ropes, he remains very active in the international scene as a performer and educator.
A purely erotic vision of ropes, combined with an excellent use of the techniques he learned and expertly mixed, he created his own, unique style. Fluid, eclectic and eccentric are adjectives that describe him during his shows. What characterizes him as a teacher is a great passion, scrupulous technical preparation and a flexibility that allows him to adapt the type of teaching to the different needs of the students.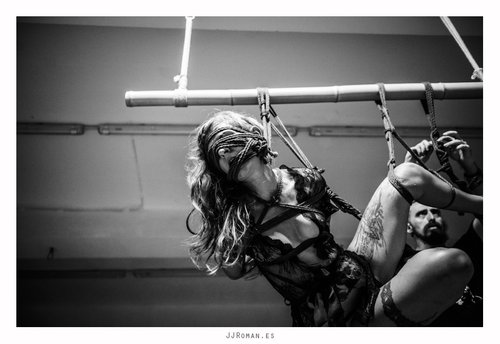 Origin

Italy

Previuosly at camp

2019