Green Gorilla & fairydance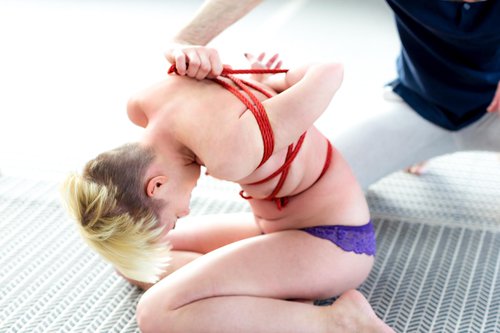 To try and teach a style that is consciously built on improvisation and going with the flow takes a lot of reflection. What is it that you actually do and how do you convey that to others?
Green Gorilla has put a lot of thought and practice into that. He and fairydance both take great pleasure in facilitating new experiences for others and sharing important lessons they've learnt themselves over their time in rope, to widen the participants' repertoire of interaction and partnering, of topping and bottoming.
Fairydance draws from her experience in studying and teaching other topics such as ballroom dancing, consent education, gender relations, sex education, and anti-discrimination. She has done a lot of research into how to teach e.g. leading and following, and scene-building. Green Gorilla has studied classical shibari, but has focused on patternless and creative tying both in practice and teaching for the past years.
They bring all of this together in order to have dynamic rope sessions that are influenced by all those involved in, it and allow everyone to get to know oneself and each other better. They aren't very technique focused (although they do have very good technique) and they do not have set criteria for what one should know or like in order to take their classes. What they mostly teach together is floorwork with a focus on interaction and partnering, improvisation, movement and/or emotion and intensity, in an adaptable way that includes many options and is applicable for all. Intensity, for instance, can mean different things for different constellations...pain, power, movement etc.
Read more about them here!
Image credits: Rope: Green Gorilla. Model: fairydance. Picture: Tajo. Location: EURIX at Holzmarkt.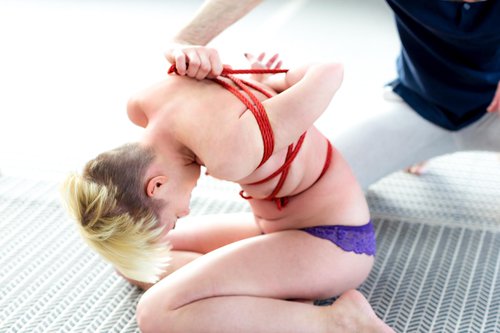 Coming this year!

Origin

Germany and Greece