Briki and Sansblague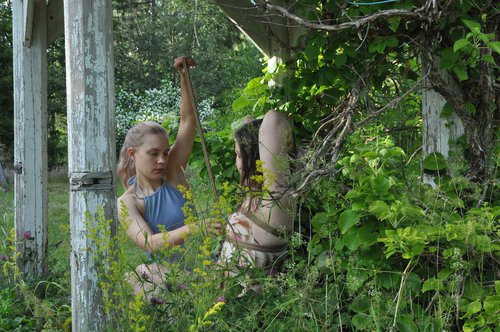 Briki and Sansblague are interested in bottomhood, active passivity, feminism and sadomasochism. They have made multiple performances and workshops together in different contexts since 2017, working in the borderlands between the rope community and performance art.
Briki is a rope switch with deep knowledge of the body. The last few years, she has worked with several international teachers such as Tamandua, Tifereth, Pedro and Ren Yagami.
She is exact, interested in the beauty of rope, power exchanges, and searching for sublime border states. In the context of Shibaricamp, Briki has also been modeling for MnR in 2019.

Sansblague is a rope switch that has been teaching a lot, both internationally and on the queer scene in Stockholm. Often with Bergborg (read more here), Fittglitter, glassplitter and Briki.
Sansblague takes an interest in performance and theory in relation to shibari, and in using words and games to teach and to discover the potentials of kinbaku. She is also interested in bones and flesh.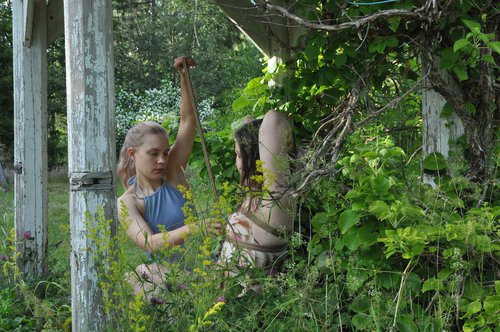 Origin

Sweden

Previuosly at camp

2017, 2019