Mino & Lello Li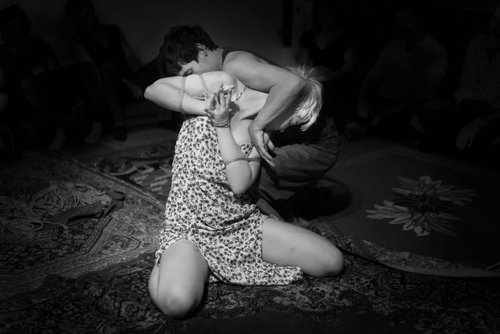 Mino and Lello Li came into contact with shibari a few years ago. In the beginning she rather bottomed and he rather topped, then little by little the boundaries of passive/active disappeared. They draw their inspiration from dance, theatre and primal play.
Mino is a professional circus artist, dancer, and performer for more than a decade. Soon after discovering ropes, he felt the desire to combine the aesthetics and techniques of shibari with circus scenes and theatre. On the road he met BDSM, kink, and the trance power of a rope scene.
Lello Li came into contact with shibari in Berlin at Schwelle 7, for a long time THE European place for shibari, kink and sex-positive culture. She had the chance to participate in many workshops and to become familiar with many approaches, styles and philosophies. She began to perform for different collectives in Berlin.
For them both, the ropes and shibari are a source of inspiration, both as a means of communication with one's partner and one's own body, as well as to tell stories and play with the limits of the body or to interact with their own inner child.
Since they met at EURIX in Berlin, they draw their joint inspiration for shibari from dance, influenced by both partners, borrowing drama techniques from the theatre, clown, and primal play where everyone is active. The notion of active/passive is lost, everyone influences the game that becomes one 'togetherness'.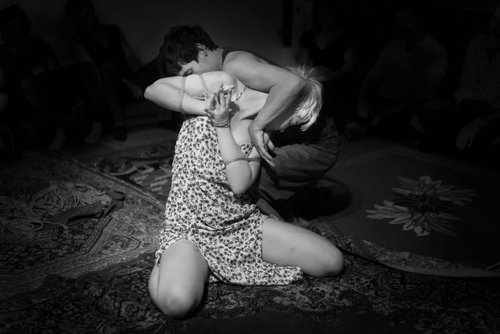 Origin

Germany and France

Previuosly at camp

2019